The world feels a little smaller in the 21st century than it did in the Age of Discovery in the 15th through 18th centuries, when European explorers sailed beyond the borders of their charts to discover new lands they weren't even sure existed. But despite all the fast, convenient travel options we enjoy today, there are still many places around the globe that are truly "off the beaten path". Yes, you can fly to Greenland, Alaska, Patagonia or Papua New Guinea, but to truly see and appreciate the natural and cultural wonders these remote destinations have to offer, you need a well-built long-range expedition yacht.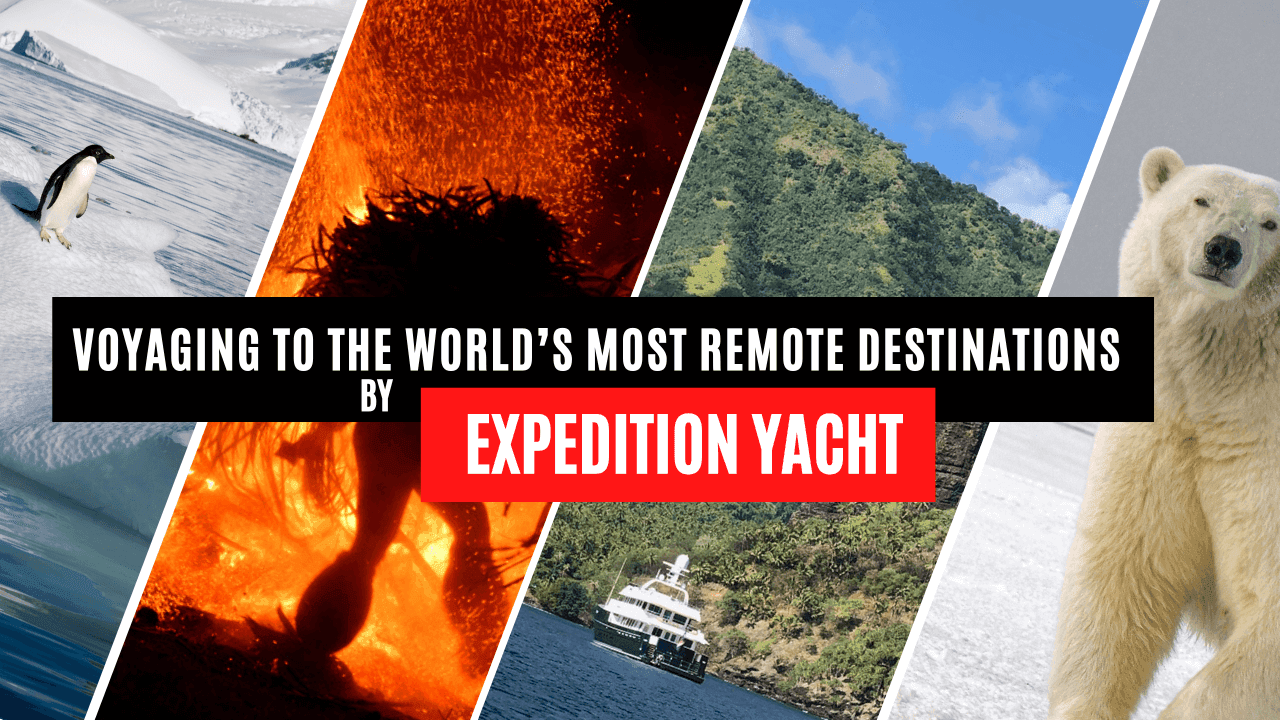 Vessels like the Cheoy Lee Explorer Series yachts, which are designed, built and equipped for long-range bluewater voyaging, are the best means of transportation to challenging cruising destinations such as the ones detailed in this blog. These rugged, reliable steel expedition yachts feature a larger fuel capacity than a traditional motor yacht, enabling them to cross oceans and cruise to locations with few or no fuel bunkering options. Their layout incorporates enough storage to hold supplies and provisions for weeks at sea. They are equipped for self-sufficient comfort at anchor in places where no marinas or shore power are available. And what's more, expedition yachts let owners and guests explore the ends of the Earth while enjoying customized, luxurious accommodations and amenities.
Before you set your sights on one of these far-flung destinations, however, we urge you to consult a yacht agent or logistics coordinator who specializes in the region and can help you and your captain pre-plan your route, acquire the necessary permits, arrange for guides, pilots, fuel bunkering, and provisions, and also for security in areas where it's recommended (such as polar bear county).
"The further out you go, the more help you need," said Rob McCallum, founding partner of EYOS Expeditions Ltd., which provides logistical and guide services for remote cruising destinations around the world. 
Here is a list of some of the world's most unique, uncrowded and spectacular cruising grounds. A voyage by expedition yacht to any of these destinations truly makes for the adventure of a lifetime.
GREENLAND

   
The world's largest island, and part of the Realm of Denmark, Greenland is a remote Arctic destination that is best explored by expedition yacht. "You can only visit most of it by boat or aircraft; there are no roads," McCallum said, adding, "It's a place of scenic grandeur."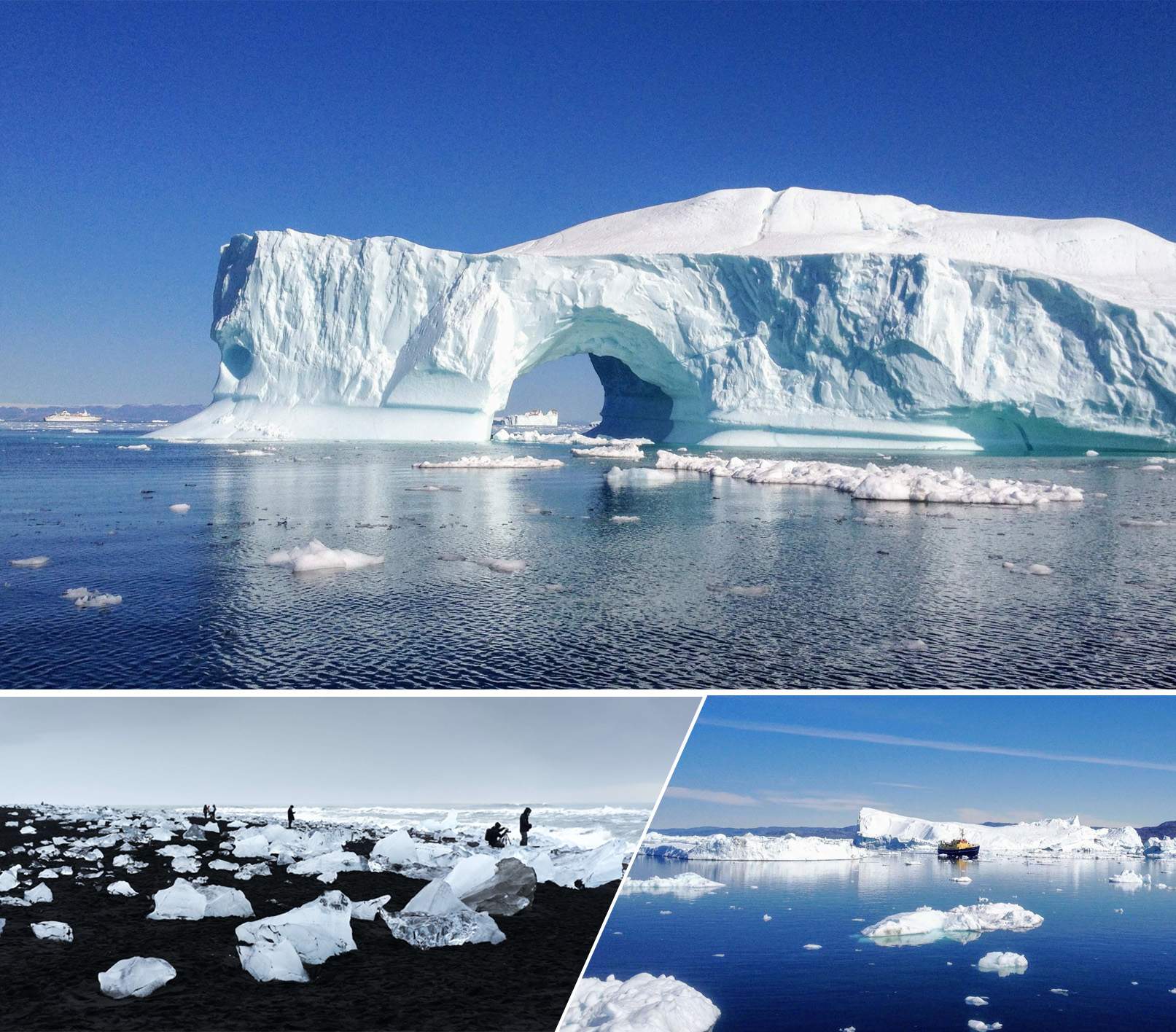 .
Greenland offers spectacular polar vistas, including icebergs, glaciers and soaring snowclad mountain ranges. Seventy-nine percent of the island is covered by the Greenland Ice Sheet, and it also has a spectacular system of iceberg-studded fjords. Heliskiing is a popular pastime that an expedition company can organize for you. Dogsledding is another unique way to experience Greenland as the natives have done for hundreds of years, and there also are geothermic springs for bathing.
"You can only visit most of  it by boat or aircraft; there are no roads"
In summer, the island and its surrounding waters come alive with wildlife, including polar bears, walrus and whales. Deploying kayaks from your yacht puts you right in the middle of Greenland's natural wonders. The midnight sun will let you experience more each day.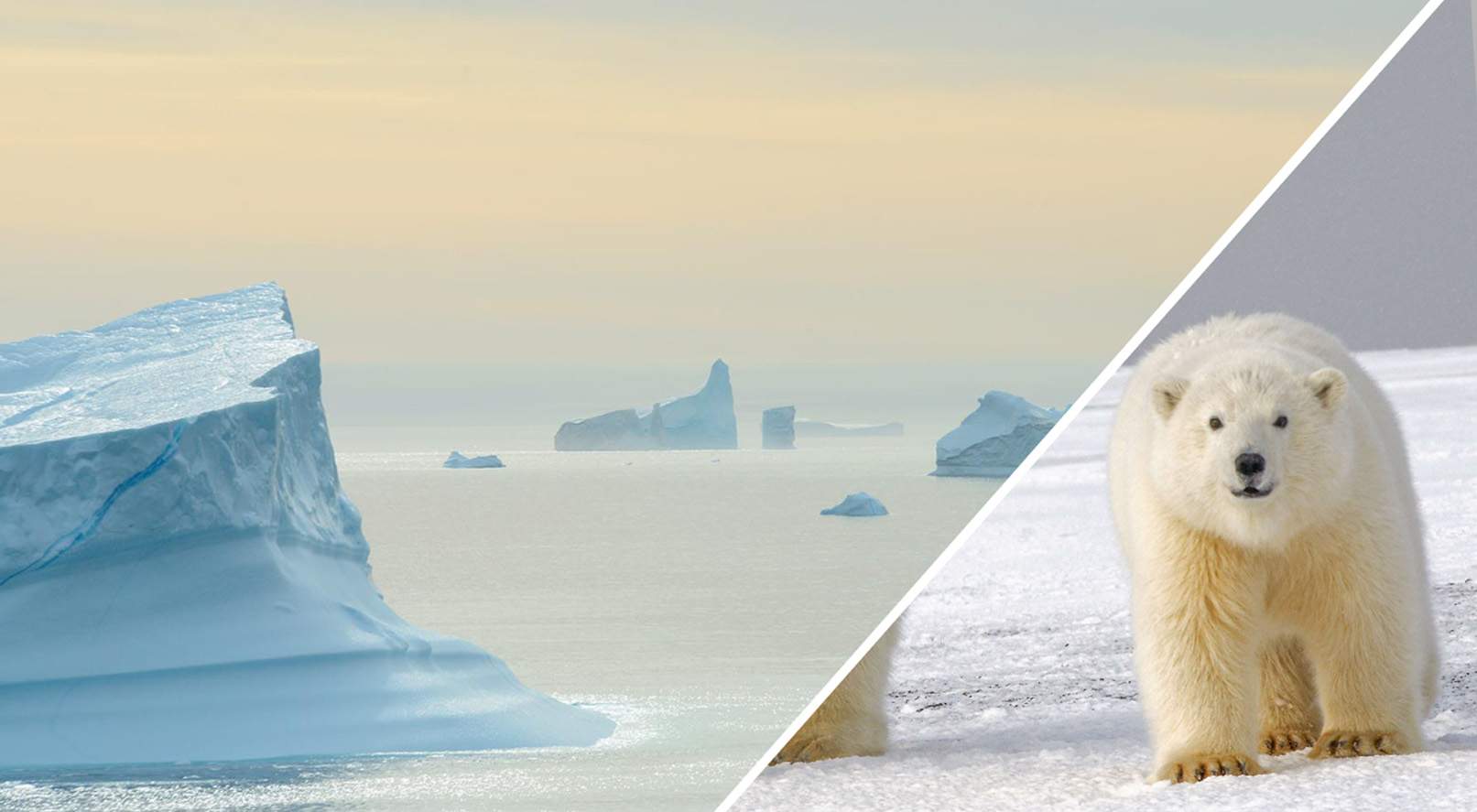 You also can enjoy cultural exchanges with the Inuit peoples whose ancestors came to Greenland by crossing the Bering Strait. A local guide can arrange for educational opportunities with the Inuit. "To me, it's always better to go with someone who can communicate effectively with the local people. It opens doors," McCallum said.
---
When to Go
Summer is the most popular time to visit Greenland, when the temperatures rise above freezing, allowing parts of the island to live up to its name. The midnight sun typically lasts from late May through late July. Unfortunately, these "white nights" hide another spectacular northern phenomenon, the Northern Lights, which can be seen starting in September.
Permits Required
No special permits are needed beyond clearing customs and immigration.
Fuel Bunkering
Fuel is available in Greenland's southern towns and fishing ports, where most of the island's population can be found. 
---
ALASKA
Since it is a popular destination for cruise ships, it's natural to assume Alaska is "on the beaten path" for yachts as well. But the cruise ships have set itineraries that are easy to identify and avoid, and these expansive northern cruising grounds offer hundreds of nautical miles of remote, spectacular coastline to explore. "It goes on forever. You could cruise there for four months and not see the same thing twice," McCallum said.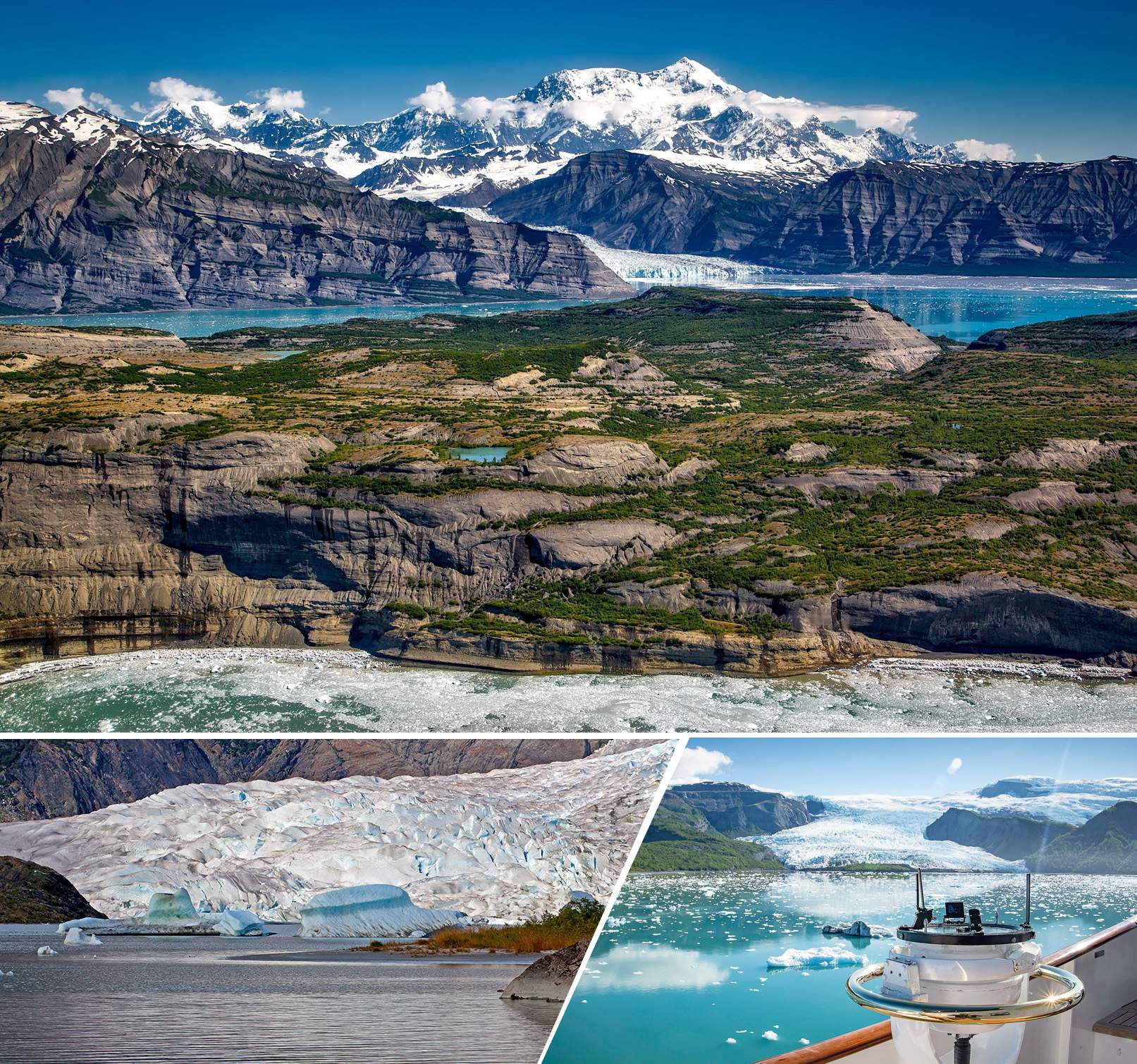 The scenery is varied but majestic, including craggy coastlines, fir-clad islets, glaciers and fjords. Colorful fishing villages provide both a scenic backdrop and an opportunity to hire a guide and fish for fresh, wild salmon. You can also watch bears catch their own salmon dinner!
Alaska is a great destination for whale-watching in the summer months, from majestic humpbacks to orcas with their distinctive black-and-white coloration. Birdwatching is also outstanding in Alaska, which is home to roughly 30,000 wild bald eagles. Your yacht's kayaks and tender offer the opportunity get closer to nature.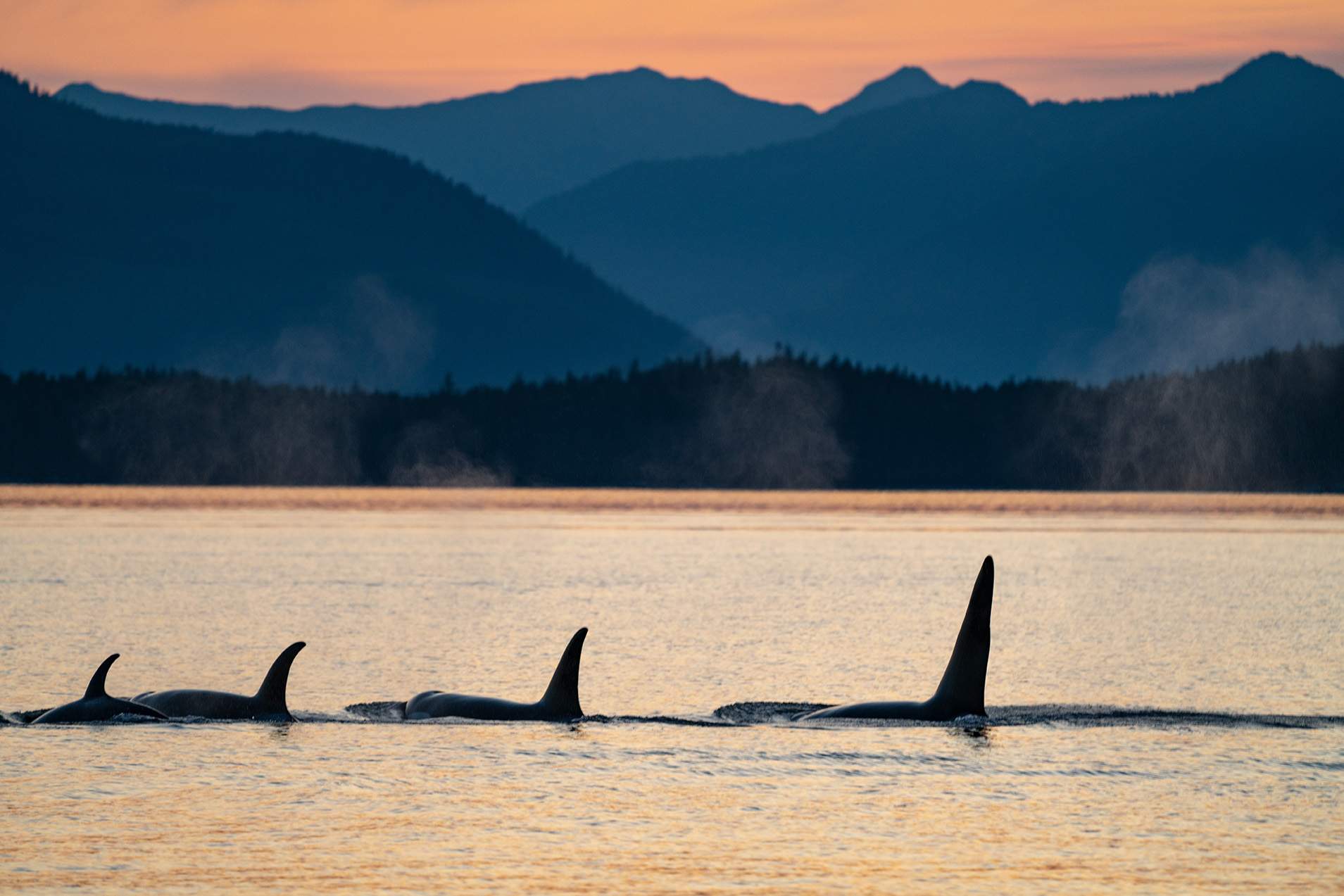 Everywhere you cruise in Alaska, you will find rich Native American culture, with more than 200 recognized tribes in the state today. Be sure to take advantage of the opportunity to view totem poles and to experience native drumming, singing, and storytelling.
It goes on forever. You could cruise there for four months and not see the same thing twice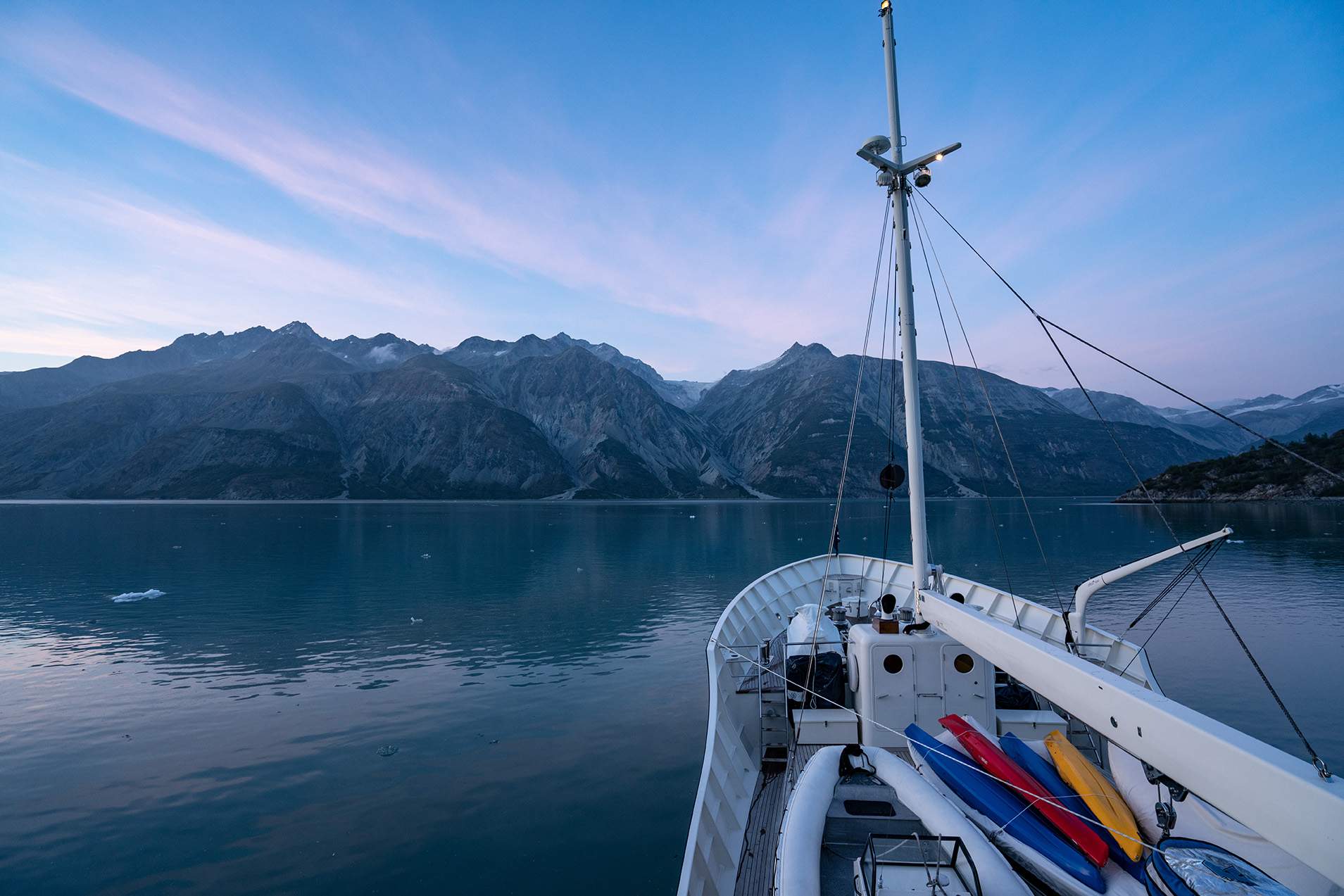 ---
When to Go
Late May through mid-September; with the peak months being June through August. Depending on where you cruise, you will experience the midnight sun lighting up your nights during most of this season. 
Permits Required
Alaska requires cruising permits and depending on the size of your vessel, pilotage in some ports. McCallum advises applying for permits at least four months in advance of your cruise, using a yacht logistics company to streamline the process. "By getting a permit, you can get to places other people can't access," he said.
Fuel Bunkering
There is fuel and even a few marinas in the larger towns, but, McCallum cautions, "The main towns are few and far between."
---
PAPUA NEW GUINEA
Located off the northeastern coast of Australia in Oceania, Papua New Guinea comprises the eastern half of the island of New Guinea, along with a double handful of lush tropical islets. The world's third largest island nation, it attained independence in 1975.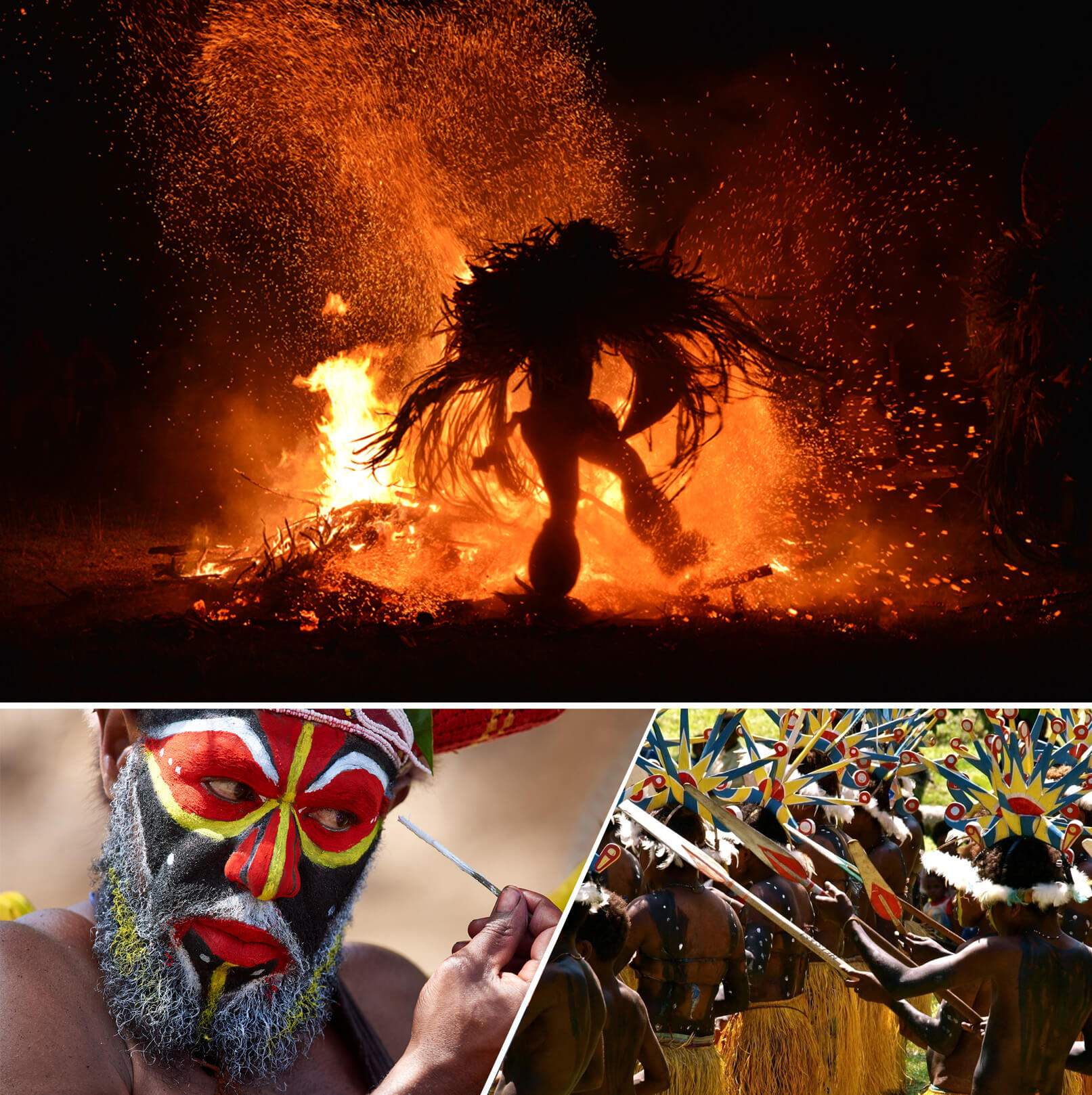 A true melting pot, Papua New Guinea is one of the most diverse nations on Earth, with more than 850 known languages spoken in the country. It also reportedly is home to numerous "uncontacted tribes", living in total isolation. Cannibalism is thought to have been practiced by some until quite recently. Guides with knowledge of local tribes and customs can arrange memorable cultural experiences for cruisers here. One of the most amazing is to witness a Baining Fire Dance – a rite of passage for young men.
Papua New Guinea is also a world-class scuba diving destination. It offers miles of pristine coral reefs teeming with life, Pacific atolls and walls, along with the opportunity to dive on wrecks from World War II.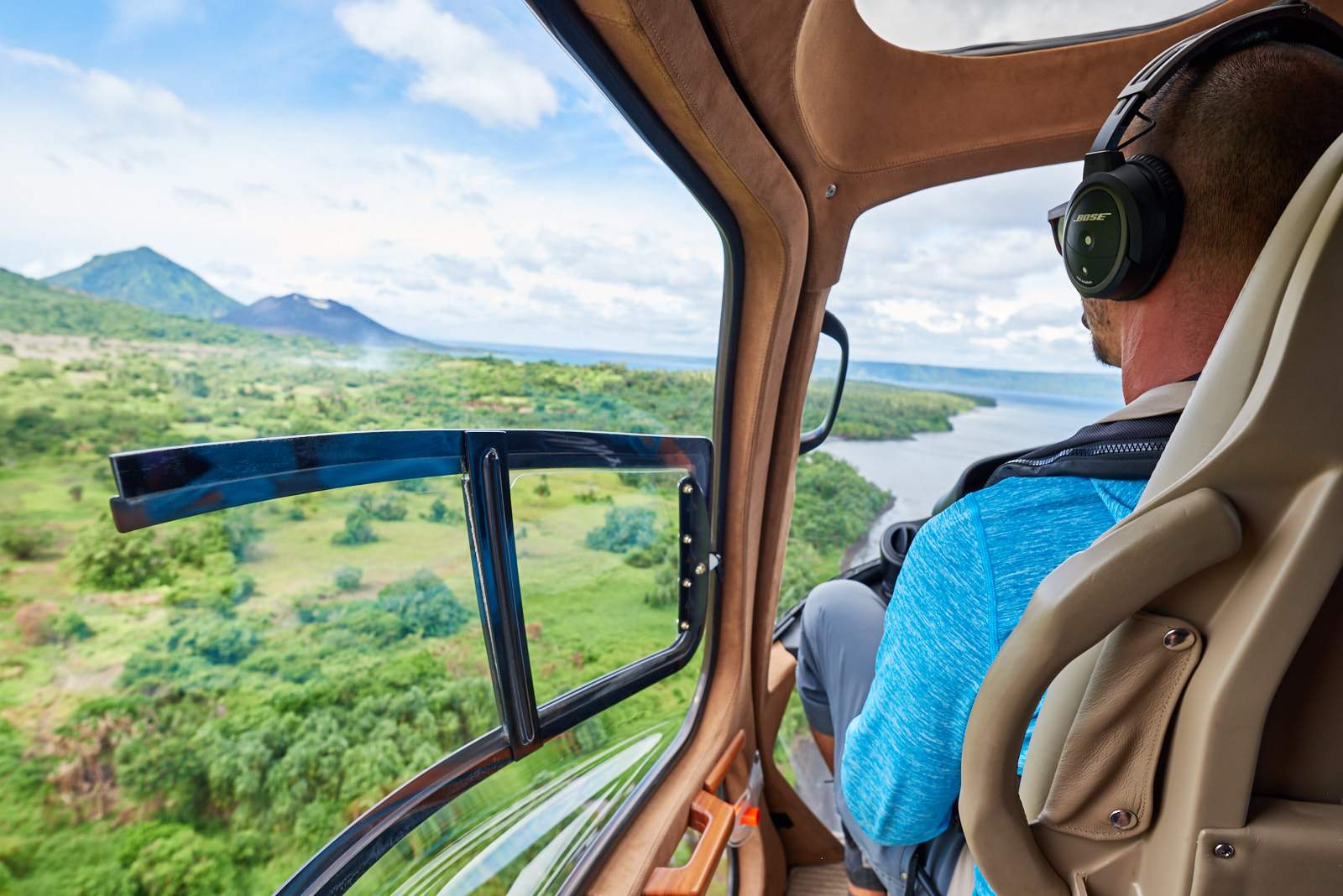 ---
When to Go
The long cruising season lasts from late April through December. "There is a chance of cyclones, but they are rare these days," said McCallum.
Permits Required
Yachts must provide their intended cruising itinerary and secure a cruising permit for Papua New Guinea, in addition to complying with customs and immigration regulations.
Fuel Bunkering
Fuel is available in various provincial ports throughout the country.
---
VANAUTU
An archipelago of 88 islands in a remote corner of Melanesia, over 1,100 nautical miles from Australia's eastern coast, Vanuatu is well worth the voyage to get there. "Every day is wonderful," McCallum said.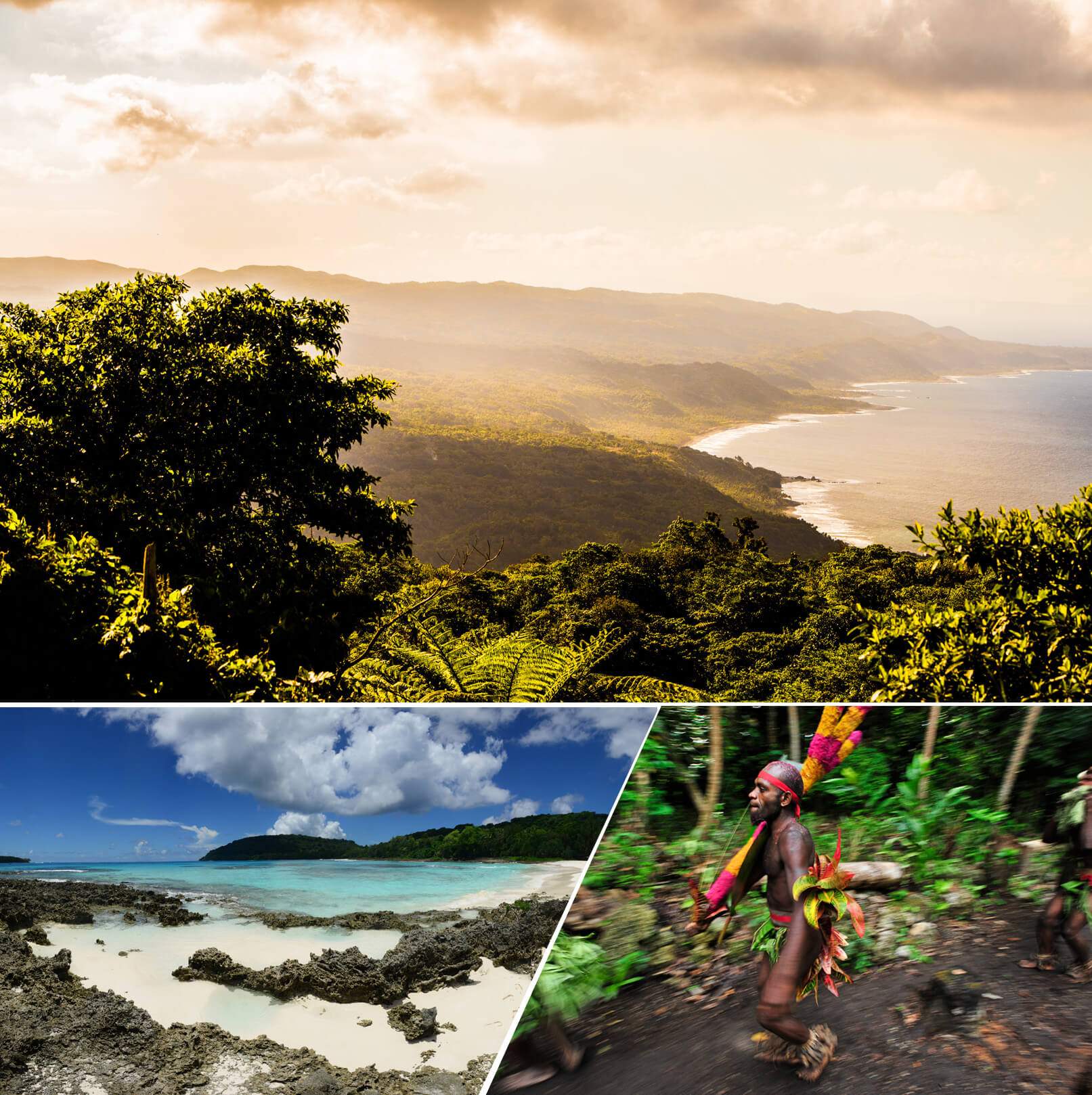 The islands are mountainous, formed by ancient volcanoes. In fact, there are still active volcanoes here you visit with a guide, including Mount Yasur on Tanna Island where, if you are lucky, you can peer into the volcano's red, smoky heart.
The beaches are beautiful throughout the islands, and the diving is even more spectacular. Vibrant coral reefs, blue holes, and caverns are just a few of the natural splendors that await beneath the surface of the neon-blue ocean. If you are a diver, don't miss the SS President Coolidge, sunk off the island of Espiritu Santo by a mine during World War II. At 656 feet in length, it is considered to be one of the largest wrecks in the world.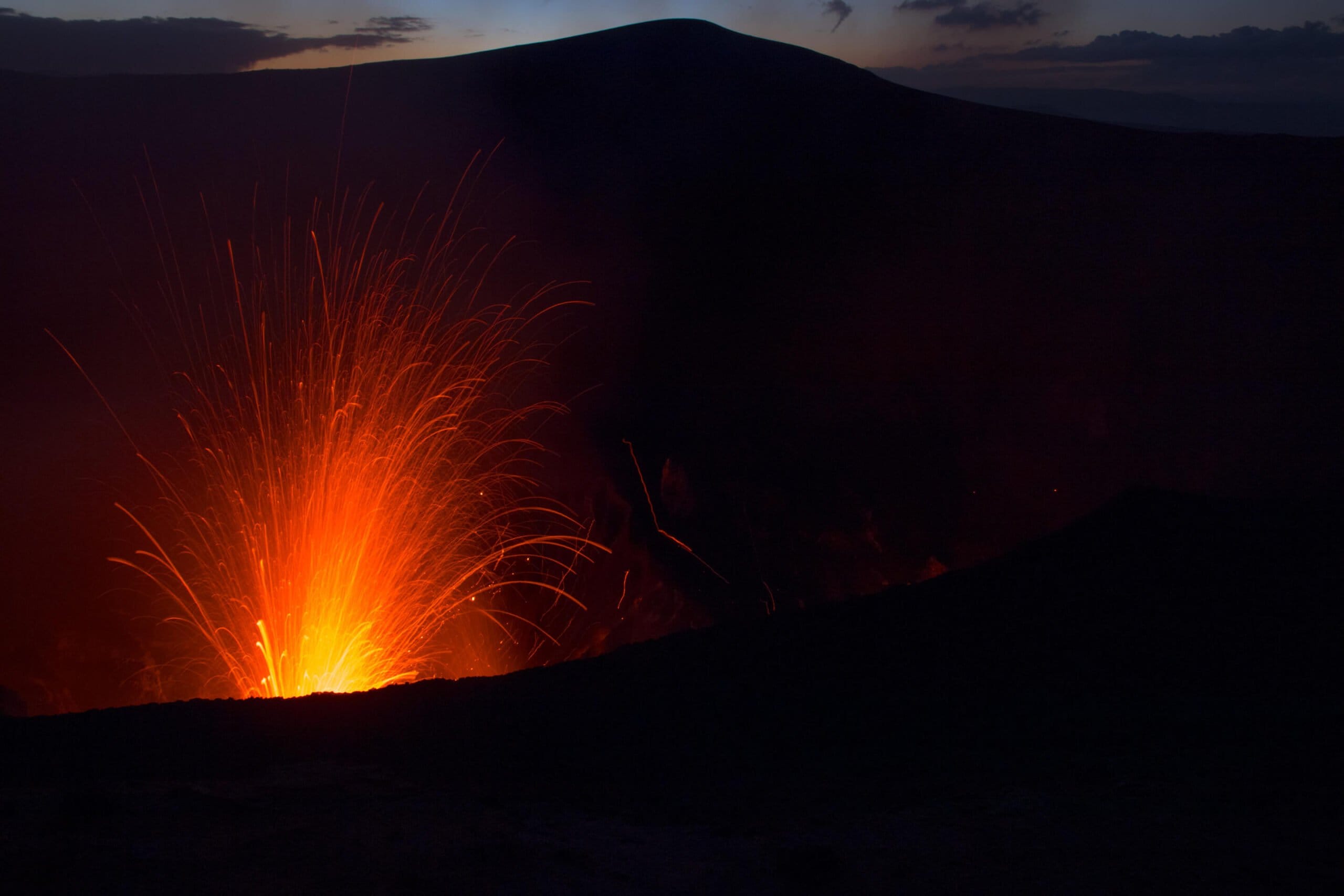 With the help of a guide well versed in the native language and customs, you can have memorable interactions with the local people, known as the Ni-Vanuatu, or "Ni-Van" for short. One of the world's most unique native rituals, called "Nagol" or land diving, takes places every Saturday from April to June on Pentecost Island. Local men and boys climb to the top of a 98-foot wooden tower, wrap vines around their ankles and jump off. Land diving is said to have inspired the modern sport of bungee jumping.
---
When to Go
Cruising season is during the winter months, April through October, when both the temperatures and the chance of rainfall decline. 
Permits Required
Vanuatu strictly enforces its customs and immigration policies for visiting yachts.
Fuel Bunkering
You can find fuel and a marina in Port Vila, the capital of Vanuatu, located on the island of Efate. But that's it for the entire region.
---
THE GALÁPAGOS
Over 185 years since Charles Darwin first set eyes on the Galápagos, this isolated South American island chain, located about 600 miles off the Pacific coast of Ecuador, is still home to some of the most diverse and unique plant and animal species found anywhere in the world. Galápagos National Park, an UNESCO World Heritage Site, covers about 97 percent of the island chain and offers incredible opportunities for hiking and diving.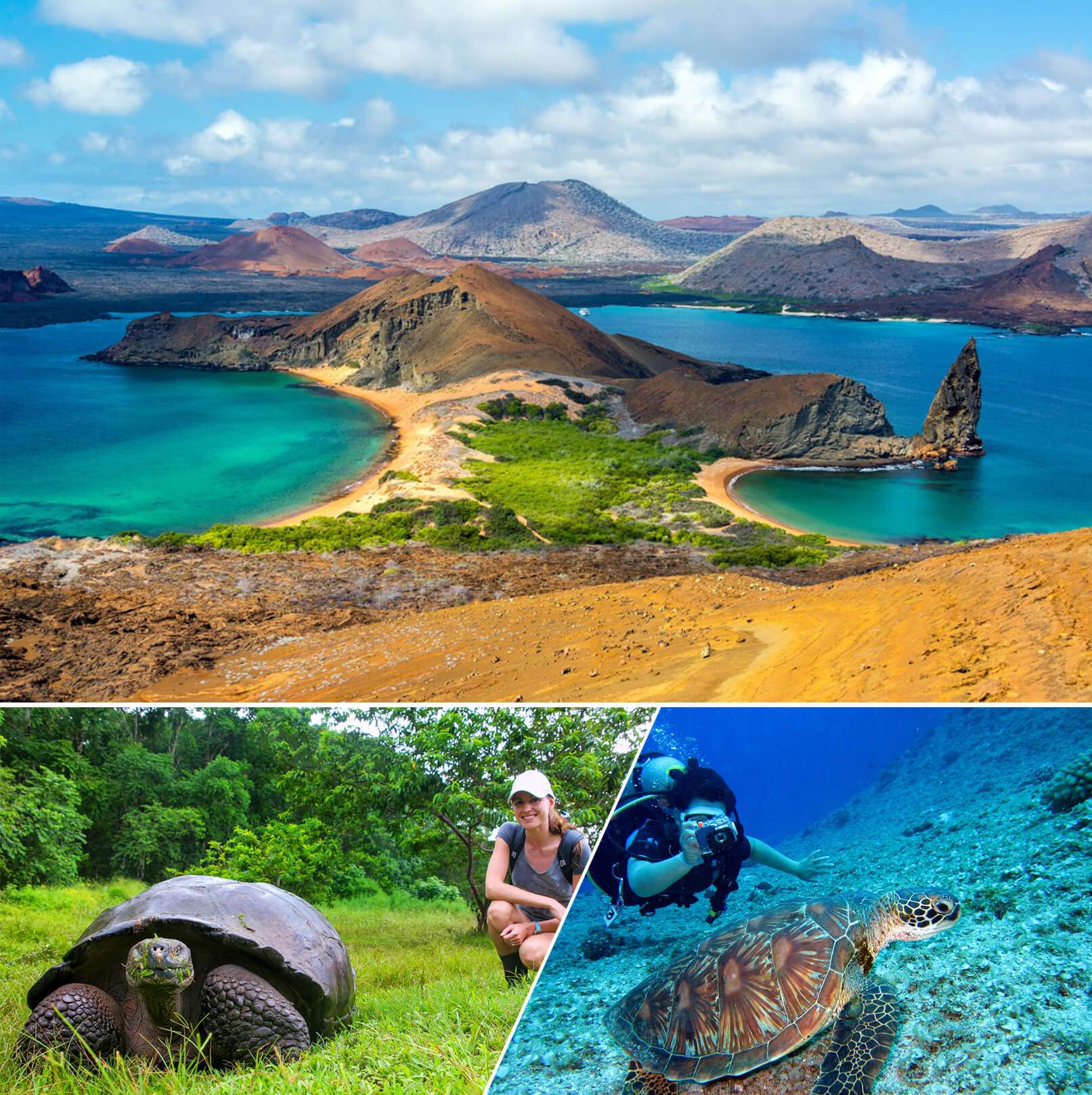 Many visitors come simply to see and photograph species that can only be found in these islands, such as the Galápagos Giant Tortoise and the Blue-Footed Booby. Sport fishing is also popular in the fertile waters around the Galápagos, and it is a world-class scuba diving destination.
There are no marinas in Galápagos National Park, so you will spend all of your time at anchor. However, there are many spectacular anchorages scattered throughout these rugged, mostly volcanic islands.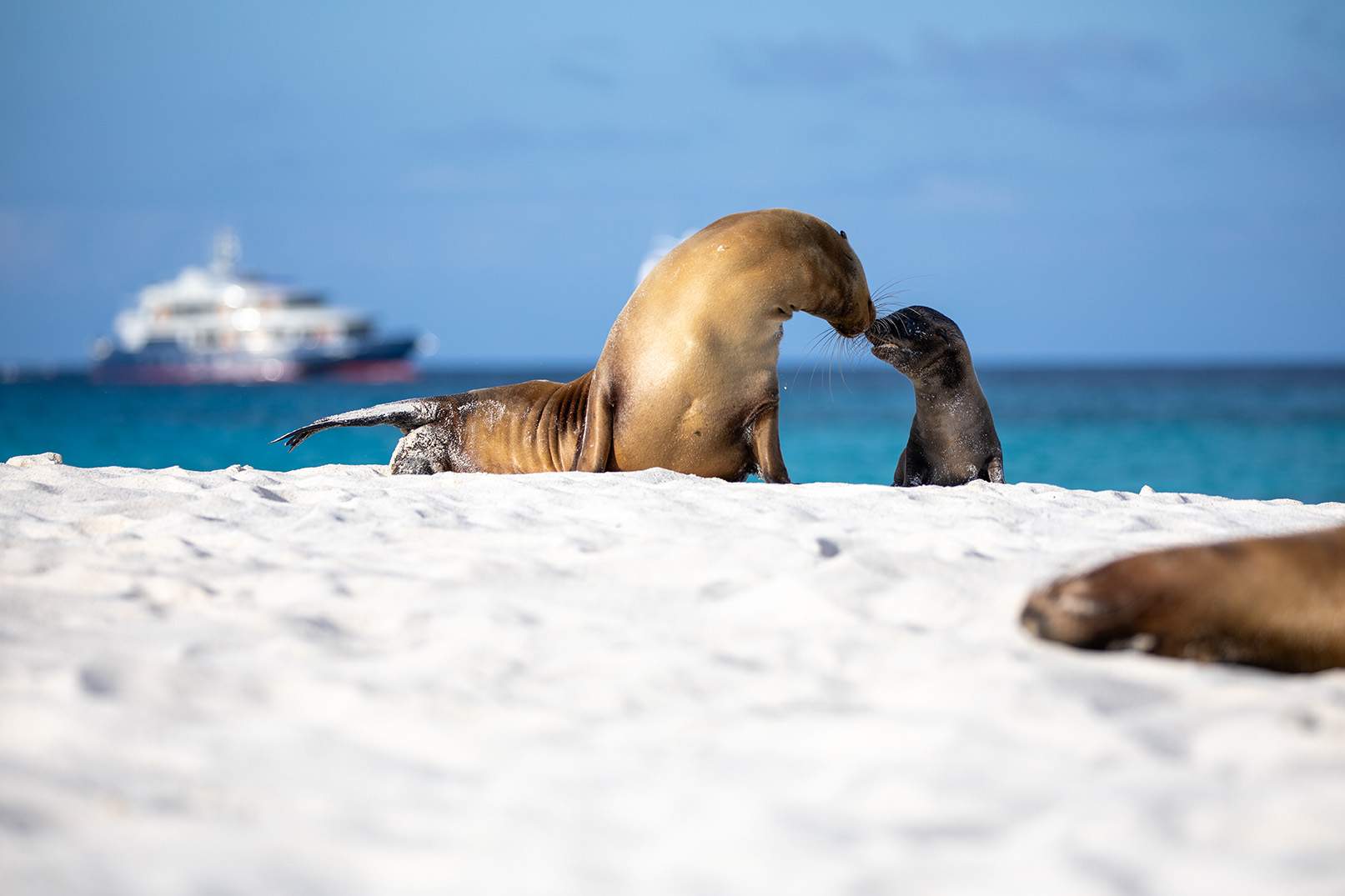 ---
When to Go
The Galapagos Islands are a year-round cruising destination. Ocean currents and winds interact to define two seasons: the hot season, generally from January to May, and the cool season, usually from June to December. 
Permits Required
Galápagos National Park has very strict rules and regulations designed to protect the islands' native diversity and prevent any foreign species from invading them.  
"All vessels with the intention to enter Galápagos must apply for an entry permit called 'Autografo' in advance. Once we have obtained the entry permit, we have to apply for an authorization called 'cruising permit', which allows you to visit the protected areas of the Galápagos Islands with a specific itinerary assigned. By law, we have to hire a local naturalist guide and provide food and lodging aboard," said Javier Plúa Rizzo of Yacht Agents Galápagos, which facilitates yacht travel to the islands. He recommends starting the application process at least two months prior to your planned arrival.
Fuel Bunkering
Fuel is limited in the Galápagos, and is managed by an Ecuadorian state-run company. "'Fuel code authorization' is required for a prices amount of fuel requested. There are barges also available for deliveries if needed," Rizzo said. 
---
PATAGONIA
"Ever since Patagonia was discovered 500 years ago, it has been described as untouched, vast, exotic, wild and infinite in its beauty," said Carlos Miquel, regional director, South American Super Yacht Support (SASYSS), which specializes in organizing yacht travel to Patagonia, Chile and Antarctica.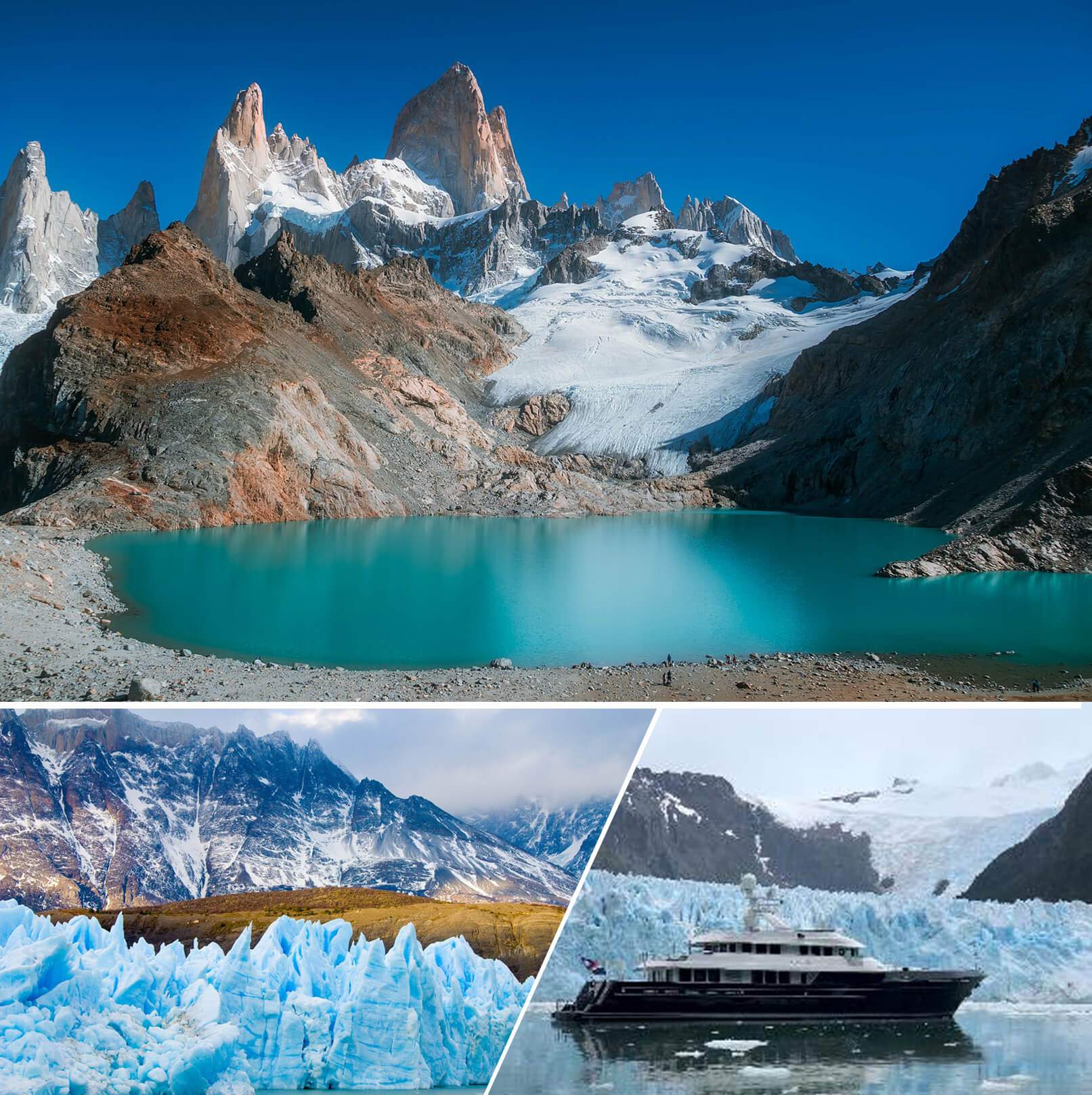 Extending approximately 1,000 nautical miles from Puerto Montt to Cape Horn, Patagonia offers a wide range of different climate zones and ecosystems. There are a seemingly limitless number of activities to choose from, including flyfishing, kayaking, trekking, and heliskiing. The spectacular scenery ranges from  snowcapped mountain peaks, to volcanoes, fjords and cold jungles. "We divide the itineraries in Northern, Central and Southern Patagonia," Miquel said. 
One of the most humbling feelings is to land on a beach at an anchorage and perhaps be the first human being that has ever set foot there
The region is mostly uninhabited, and you can often cruise for miles without seeing another yacht. In fact, more than half of Patagonia is protected by national parks. "One of the most humbling feelings is to land on a beach at an anchorage and perhaps be the first human being that has ever set foot there," he said.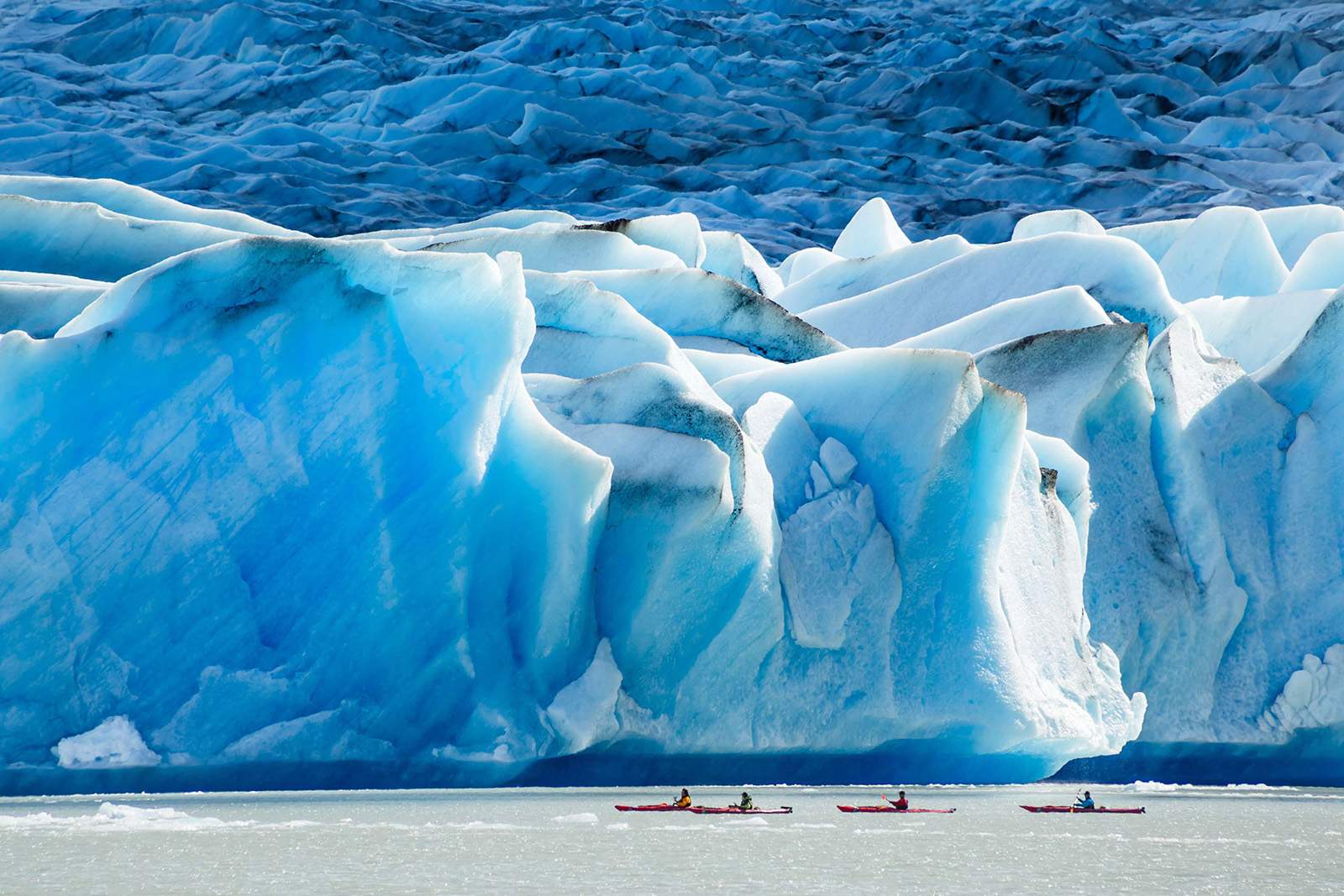 ---
When to Go
Cruising season is from mid-October and until late April. While daily temperatures vary depending on which part of the county you are visiting, they never dip below freezing. Since Patagonia is considered the gateway to Antarctica for yachts, Miquel points out, "This offers a large window of time to squeeze a trip to Antarctica in between." 
Permits Required
No cruising permits are needed to cruise through Patagonia, but port pilotage is required at major ports. Depending on the vessel's gross registered tonnage (GRT), a yacht may need to have a Fjord Pilot on board to navigate the Patagonian channels.
Fuel Bunkering
There is fuel available at all major ports in Patagonia. Miquel recommends yachts work with their agent or SASYSS to determine the best locations for bunkering based on the yacht's range and itinerary. 
---
ANTARCTICA
"Antarctica was last continent to be discovered, and it is often called the last frontier. Visiting Antarctica is a life-changing experience as visitors will immerse in landscapes and wildlife rarely seen in other parts of the planet," said Miquel.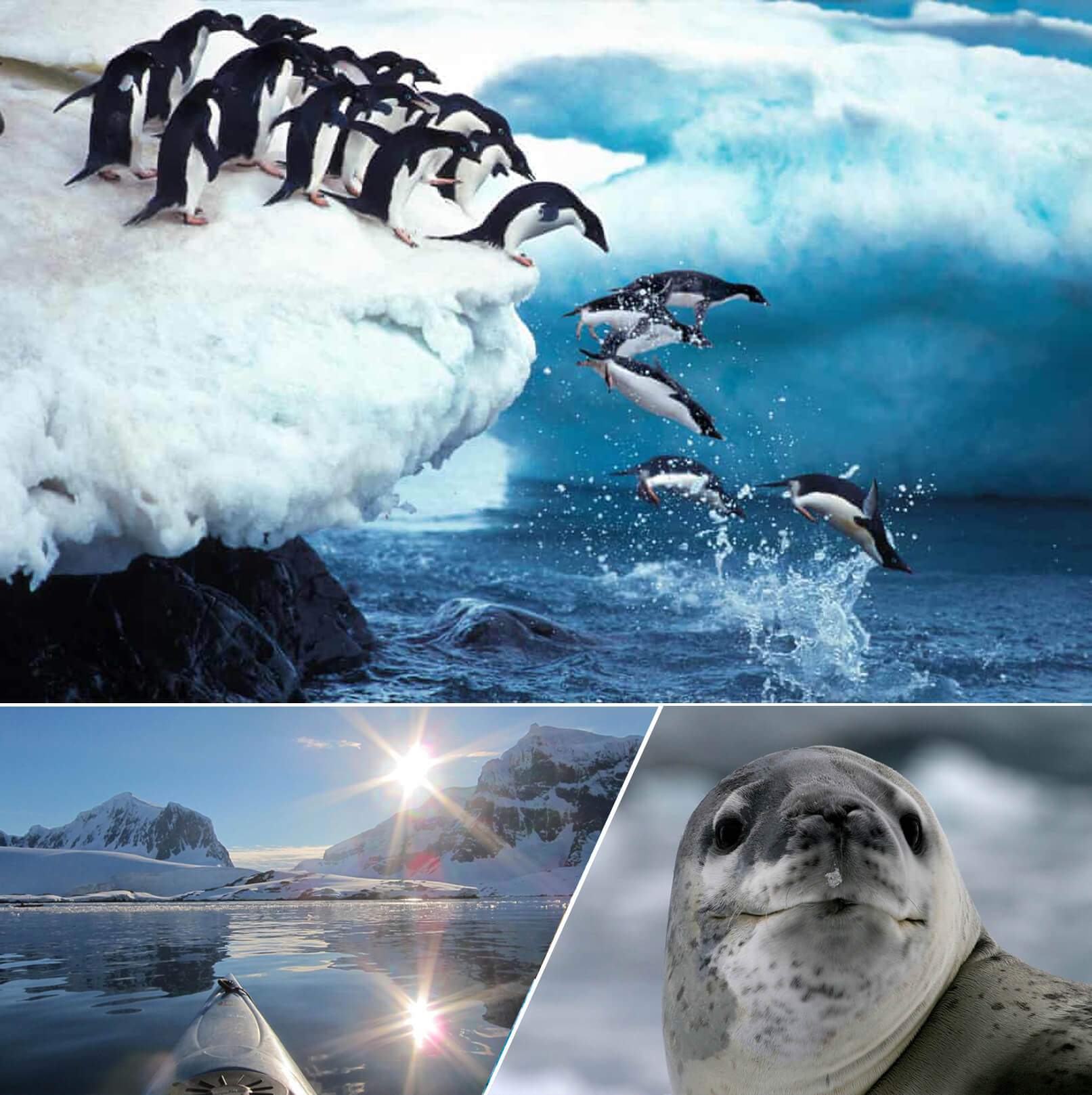 Due to Antartica's extreme climate and terrain, it has never had an indigenous population. So, voyaging there by yacht will put you on the relatively short list of people who have visited the continent since John Davis was the first man to set foot there in 1821. 
Antarctica was last continent to be discovered, and it is often called the last frontier. Visiting Antarctica is a life-changing experience as visitors will immerse in landscapes and wildlife rarely seen in other parts of the planet. 
The few expedition yachts and sailing yachts that visit Antarctica each year typically cruise from Chile to the Antarctic Peninsula, the continent's northernmost tip. Its towering icebergs and vast, silent landscape are completely awe-inspiring. Nature-lovers also will revel in encounters with huge colonies of penguins, which have no fear of humans, and the huge whales that inhabit these frigid waters. Kayaking here is an otherworldly experience not to be missed.
"Once in Antarctica, there is no local support infrastructure, besides the help you can get from nearby vessels in case of an emergency. Therefore, any trip to Antarctica needs to be planned well ahead of time and with a team of experts," Miquel said. 
---
When to Go
The summer months, from late November through mid-February, is the best time to visit Antarctica. "Wildlife will be going through different stages in their reproduction cycles, so if visitors go early, they will see the building of nests and mating period, to then see the hatching and growing of the babies," Miquel said, adding, "From a navigational point of view, the ice will be more packed early in the season and yachts will be able to cruise and explore further south if they go later during the year." 
Permits Required
Yachts need an Antarctic Permit to travel to Antarctica which is issued by the International Association of Antarctic Tour Operators (IAATO). "These permits are best obtained with the help of an agent or SASYSS or through an authorized and experienced expedition company," he said, adding that obtaining Polar Code Certification for your yacht in advance can save time.
Fuel Bunkering
"There are no ports in Antarctica and no bunkering available, unless it is pre-planned and pre-paid to come from Chile. To avoid this unlikely and expensive affair, yachts that go to Antarctica need to have a range of 3,000 nautical miles or more, as bunkering is best done before leaving to and after returning from Antarctica," said Miquel.
---