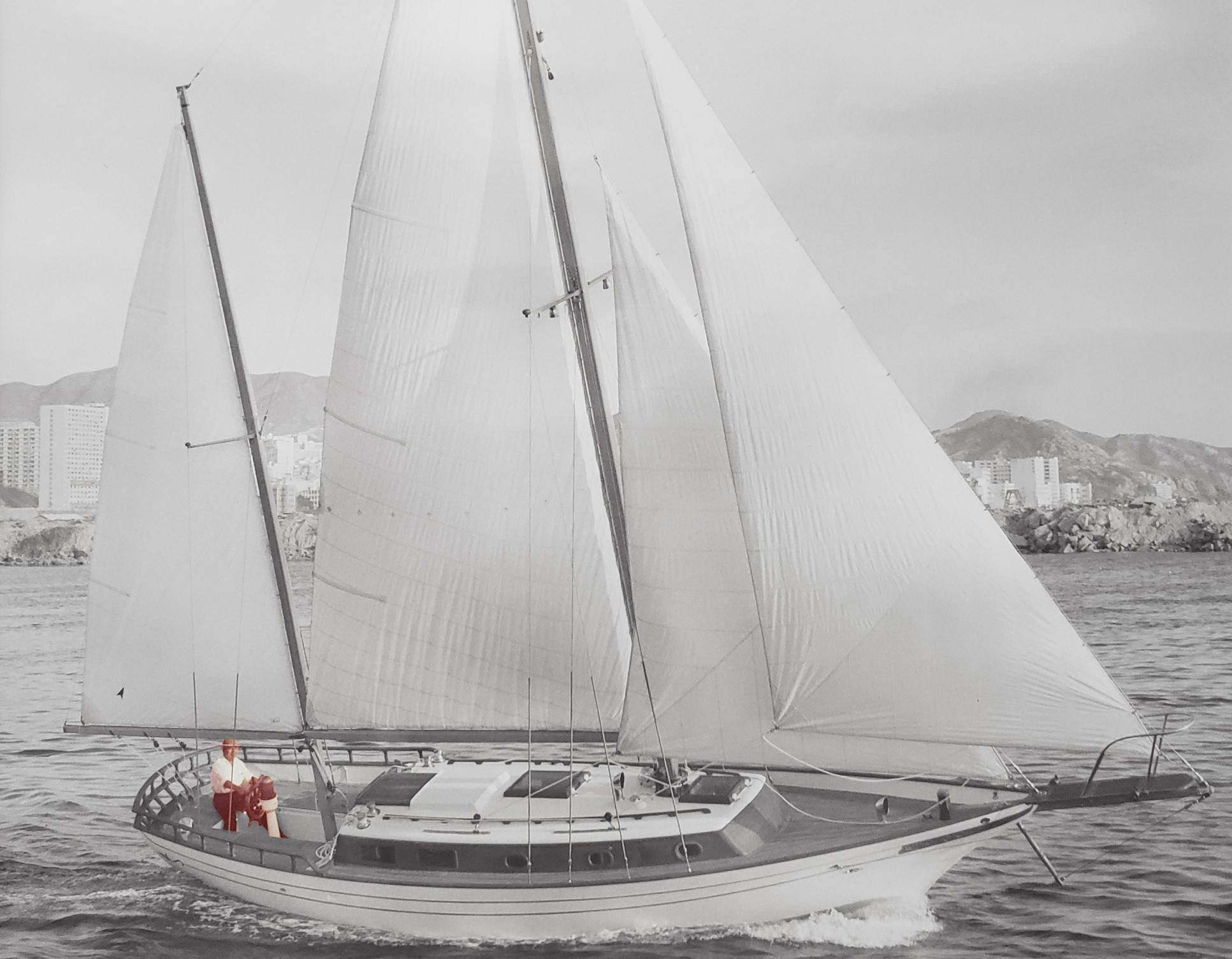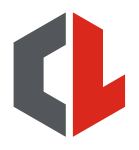 Our

Story
Cheoy Lee Through the Years
Cheoy Lee
Through The Years
Cheoy Lee's origins can be traced back to a family operated shipyard in Shanghai that opened in the late 1800's.

In 1936, the family relocated the shipyard to Hong Kong, then a British colony, to build power cargo vessels. In addition, the repowered merchant sailing vessels designed to outrun the Japanese blockade during World War II. Heading into the 1950's the founding family which still operates Cheoy Lee to this day, branched out into the construction of teak sailing and motor yachts. At one point, luxury yachts accounted for about 90 percent of the shipyard's output.
Cheoy Lee resumes building large passenger ferries in a shipyard that was devastated by the war. Additionally, the shipyard began research and development into fiberglass as a boatbuilding material, and began of constructing teak sailing vessels and motoryachts.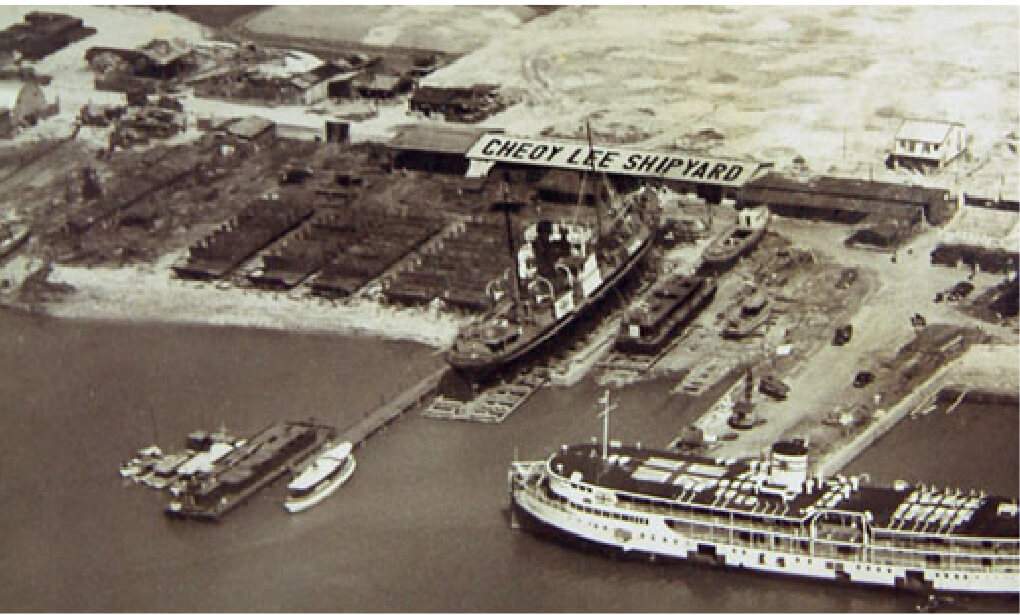 1950
Sailboat "Mahjong", a 52' Sparkman & Stephens designed teak Bermudian yawl built in 1957, sailed from Hong Kong to New York on her own bottom, a 15,000 mile shakedown delivery journey. Cheoy Lee also began production of the bluewater Lion 35, of which 70 were constructed of teak in the years before switching to fiberglass construction when 27 more Lions were built in the later years.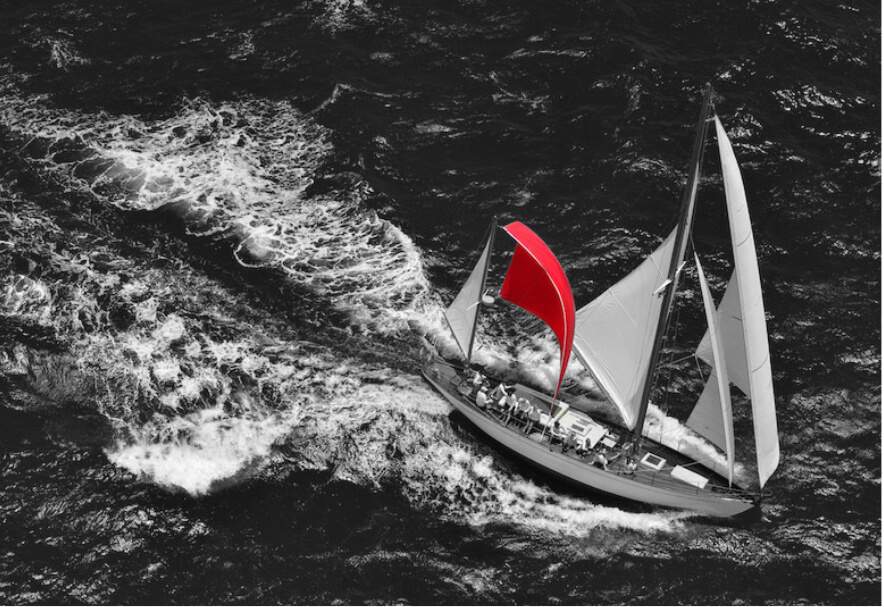 1957
The largest GRP yacht of its time, the 40m (130 ft.) motor sailer Shango II was built at Cheoy Lee's Penny's Bay facility on Lantau Island, from a custom one-off fiberglass mold.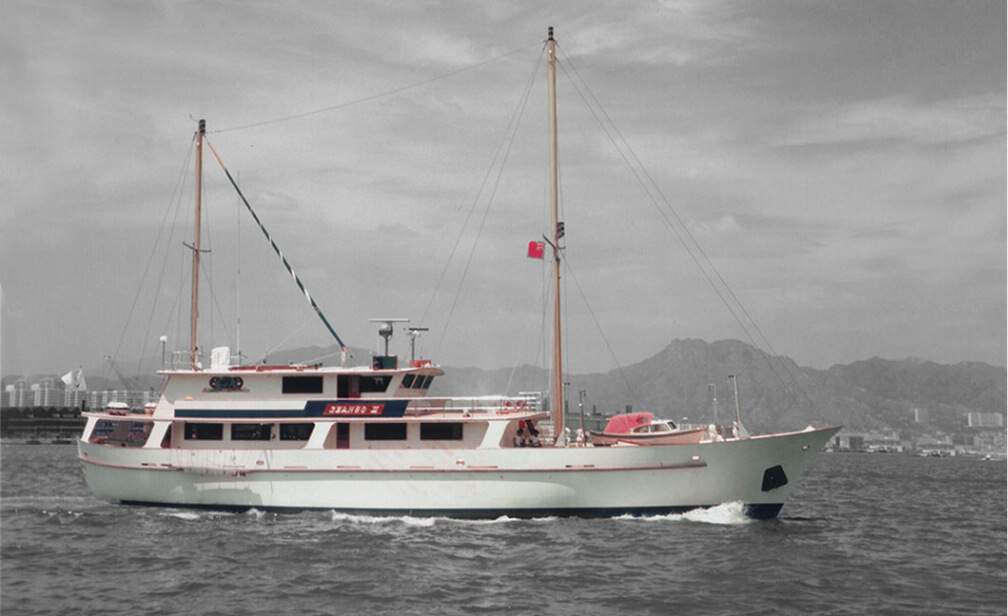 1977
Construction of the first production, all foam-cored, vacuum bagged fiberglass motoryacht. This 48 Sportfisherman outperformed lower tech rivals, which saw the model make the cross over to patrol and law enforcement applications. This was also the cornerstone of a long and successful relationship with the legendary American naval architect, Tom Fexas of Tom Fexas Yacht Design.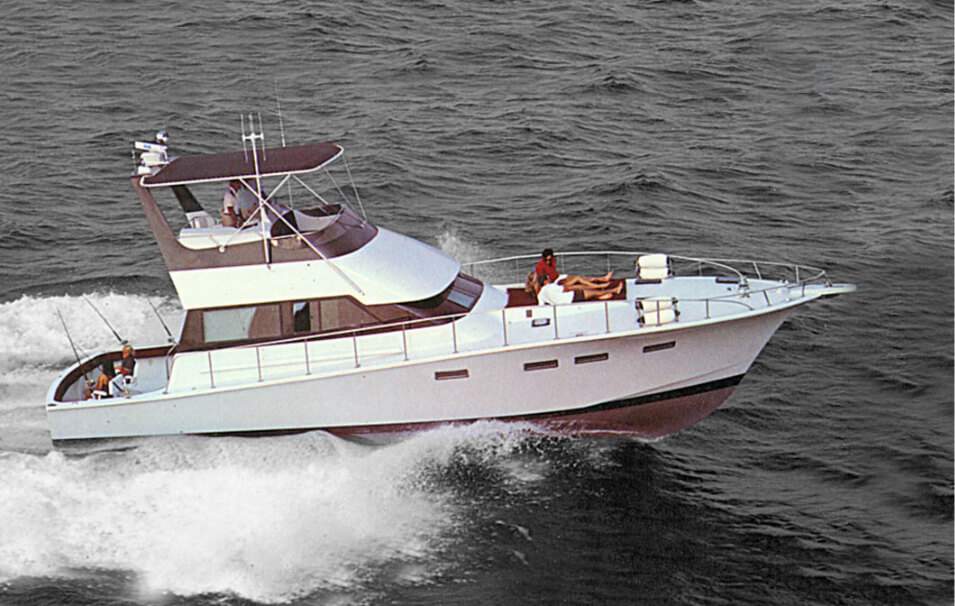 1980
The original motoryacht SeaShaw was the first 145' yacht in the Cheoy Lee Global Series. This GRP motoryacht was designed by Frank Mulder. It was also at this time that Cheoy Lee sold the Penney's Bay facility to the Hong Kong Government for the construction of Hong Kong Disneyland. Yacht production was moved to mainland China.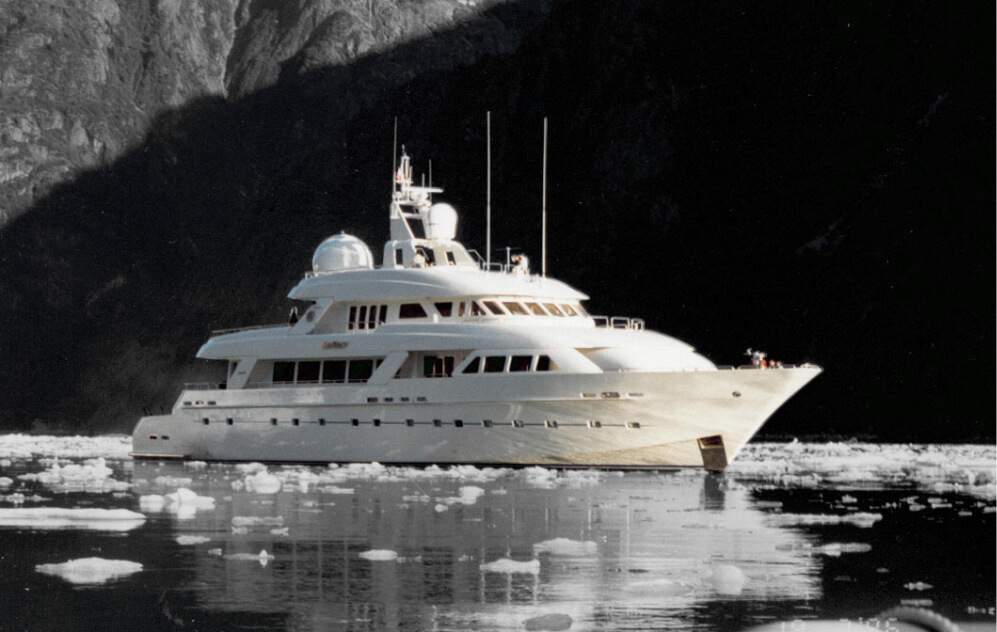 1996
The first vessels were completed at the new Hin Lee Shipyard facility, on the Pearl River. The first yacht was the 125ft motoryacht Janet, completed in 2003, and the first commercial vessel was a 30 meter Hydrographic Survey Vessel Mata Ikan, for the Maritime and Port Authority of Singapore. The first TransOcean Explorer, Marco Polo was completed in 2007.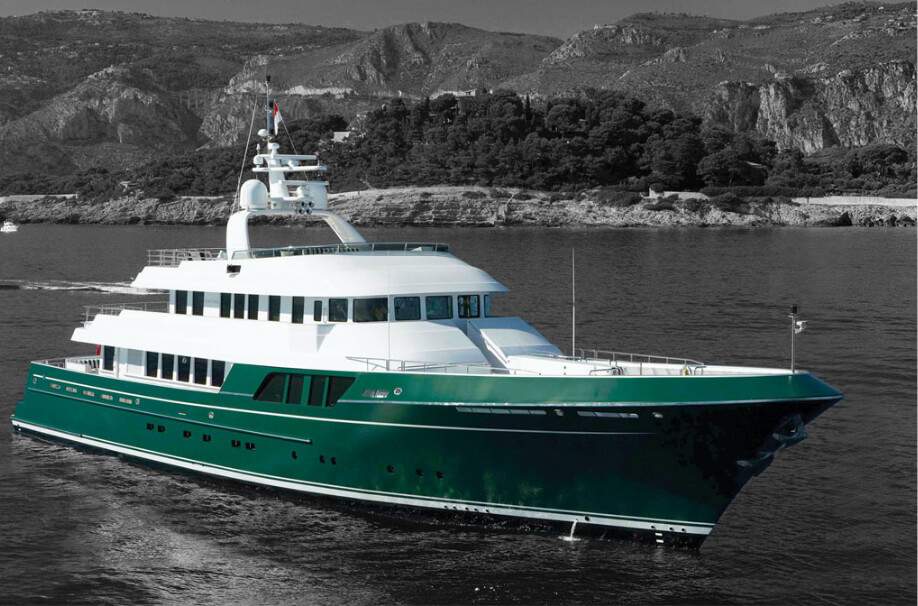 2007
A second Cheoy Lee Transoceanic Explorer Series yacht is launched, motoryacht Qing. Her full displacement steel hull has a range of 6,600nm.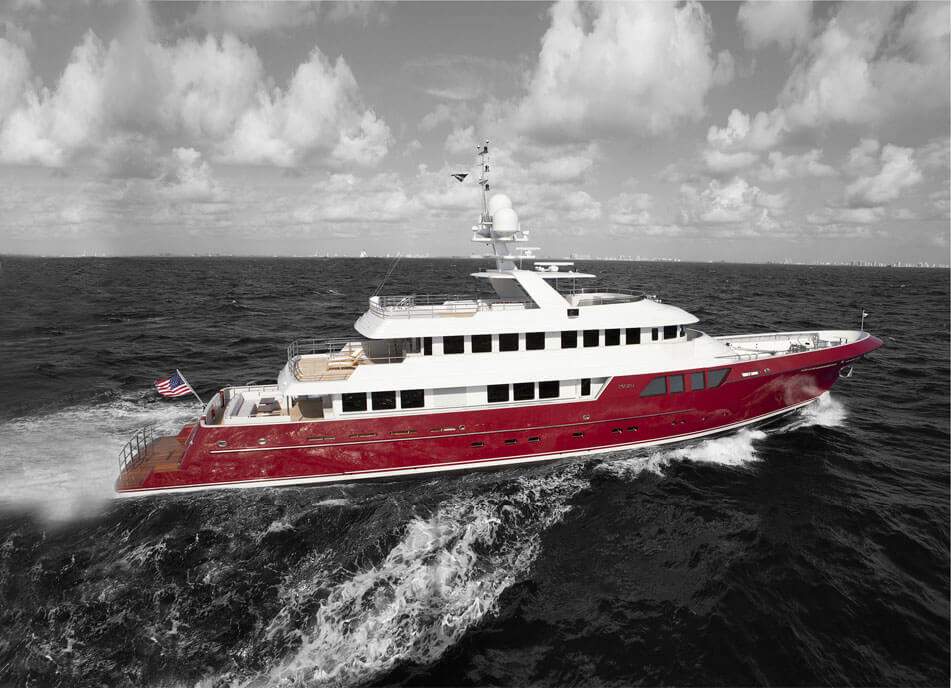 2012
In collaboration with American naval architect Jon Overing, Cheoy Lee introduces the line of Explorer yachts to include the 107', 126', 130' and 132'. Built of steel and aluminum, yachts with deeper draft boast a central corridor from bow to stern, four decks and all-weather cruising.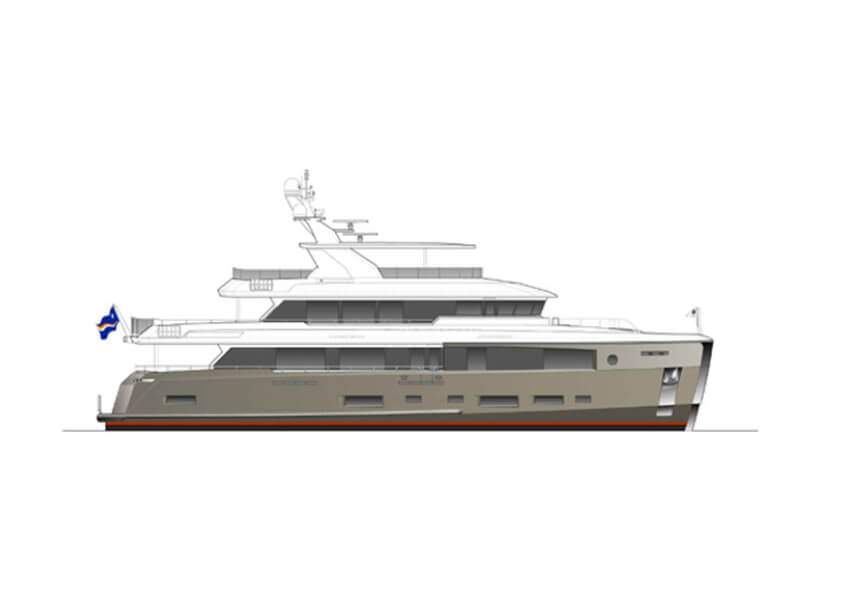 2020