Designed by an American naval architecture firm for American owners,  these expedition and cruising motor yachts from 107' to 132' combine up-to-date styling and technology with over 150 years of bluewater boat-building experience.
Cheoy Lee Yachts, the luxury yacht division of leading international ship builder Cheoy Lee Shipyards, is proud to announce its new Explorer and Tradition lines. Designed by U.S. naval architecture firm Overing Yacht Designs to suit the needs and desires of American clients, Cheoy Lee's Tradition and Explorer series yachts are constructed using advanced technology combined with the more than 150 years of traditional artisanship. Cheoy Lee has collaborated with Sylvia Bolton Design of Seattle to create fresh and comfortable interior designs for many of these new motor yachts.
The new Cheoy Lee Explorer series yachts are rugged expedition vessels built with full-displacement, steel hulls with round bilges, bulbous bows, commercial-level equipment, and long-range fuel capacities. Unique features include a tank deck that crew can use to transit the vessel from bow to stern. Each Explorer model is designed to be the perfect platform for any oceangoing adventure its owners can imagine. Complementing its highly practical work areas are spacious and luxurious owner and guest accommodations featuring a large flybridge lounge and an aft beach club that sustains the connection between the owner and the sea.
"What really defines the Cheoy Lee Explorer series is what they are capable of doing. Built to full class standards – Lloyd's, RMI Yacht Code or the equivalent – they are true world-cruising yachts," said Jon Overing, owner, Overing Yacht Designs.
The Cheoy Lee Yachts Explorer line includes the following models: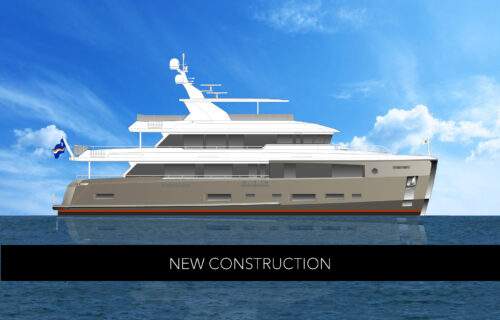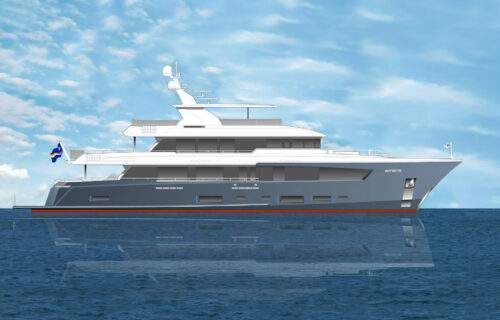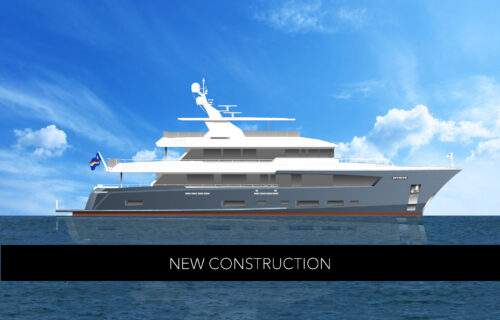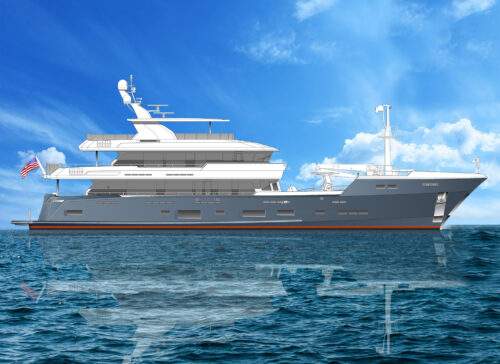 The Cheoy Lee Tradition series yachts deliver a fresh new look and feel for the tri-deck fiberglass megayacht. Combining semi-planing hull performance with luxury accommodations and Cheoy Lee's outstanding seakeeping capabilities, these easy-to-maintain fiberglass yachts ensure that the journey is just as enjoyable as the destination. This is perfect vessel to start a new family tradition of comfortable and gracious cruising.
"Designed for the American yachtsman, the Cheoy Lee Tradition series brings luxury, style and functionality together," Overing said. "Powered by twin CAT C32 ACERT diesel marine engines, rated at 1,600 hp each, the 6,000-gallon fuel capacity will offer excellent range, depending on the speed."
The Cheoy Lee Tradition line currently includes the following model:
118 Tradition. Delivering a 21-knot cruising speed, this luxury megayacht is full of inviting social gathering spaces, including an enclosed skylounge, which is rare on a yacht of her class. The main deck encompasses a country kitchen and master suite with 180-degree panoramic views. Two VIP suites and two twin suites round out the accommodations for 10 guests, making the 118 Tradition an ideal yacht for charter operations. Her 6-foot draft also makes her a great boat for The Bahamas.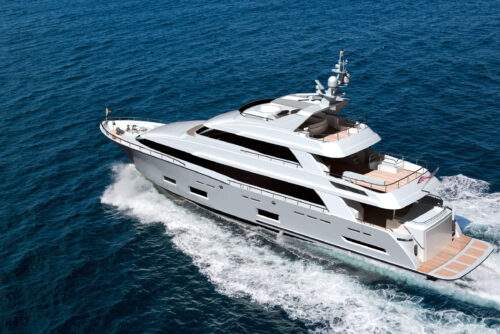 "Featuring Jon Overing's proven hull designs, with construction that draws on five generations of our family's shipbuilding expertise coupled with the latest technological advances, these two luxury yacht lines are designed for the discriminating buyer. Interior Designer Sylvia Bolton also is a delight to work with. Our ability to bring you the best quality, value and service is what we build our reputation on," said B.Y. Lo, vice president, Cheoy Lee North America. "Please visit our display at the 2021 Palm Beach International Boat Show, IW 540-541, so we can show you the outstanding concepts behind the new Explorer and Tradition yachts."
About Cheoy Lee
Over 150 years and five generations of uninterrupted shipbuilding, Cheoy Lee's unwavering commitment to dependable products and service endures. Originating in Shanghai, China, Cheoy Lee Shipyards is the embodiment of the Lo family's tradition to advance its craft, continually creating new chapters in the chronicle of this iconic institution. Benefiting from the shipyard's world-renowned prowess in the commercial maritime sector. Cheoy Lee's award-winning luxury yachts are prized for their seaworthiness, efficiency and range. For more information, please visit www.cheoyleeyachts.com.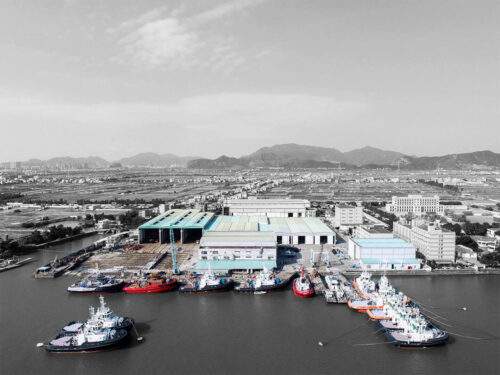 This article appeared first on cheoyleeyachts.com.